A gorgeous private room, perfect for all celebrations
The Renaissance Room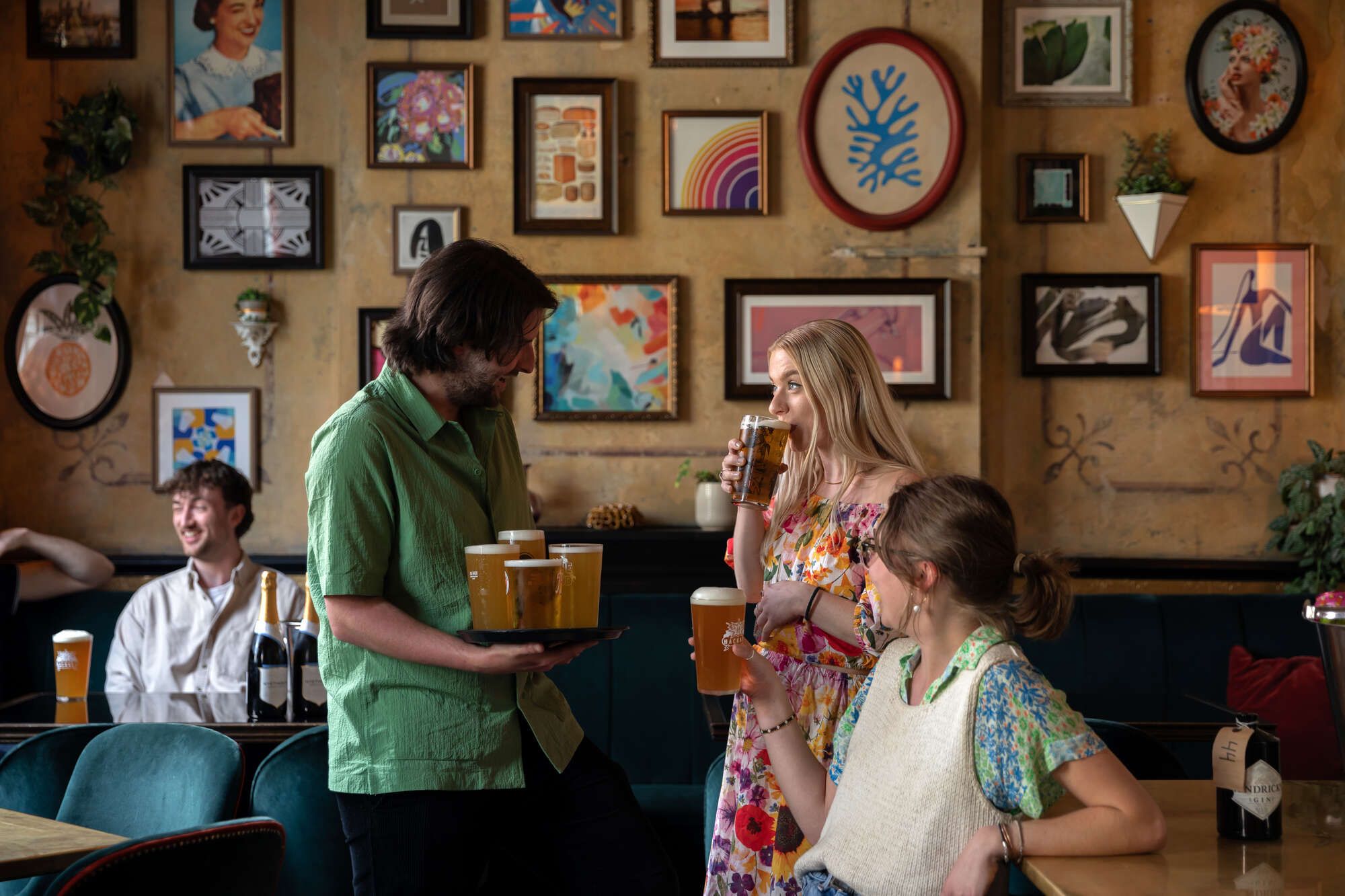 Celebrate any occasion in our epic beer garden
The Garden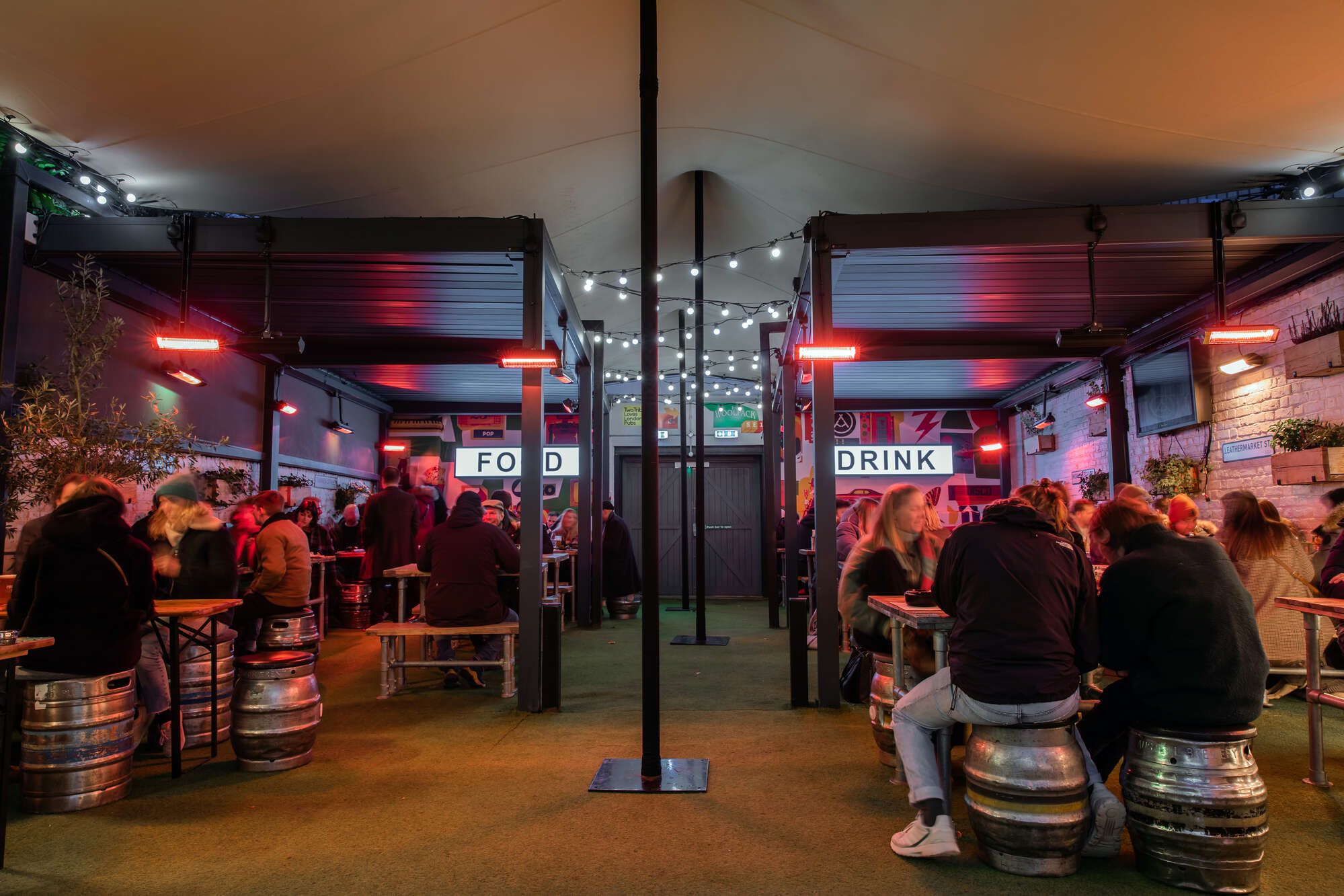 A gorgeous private room, perfect for all celebrations
The Renaissance Room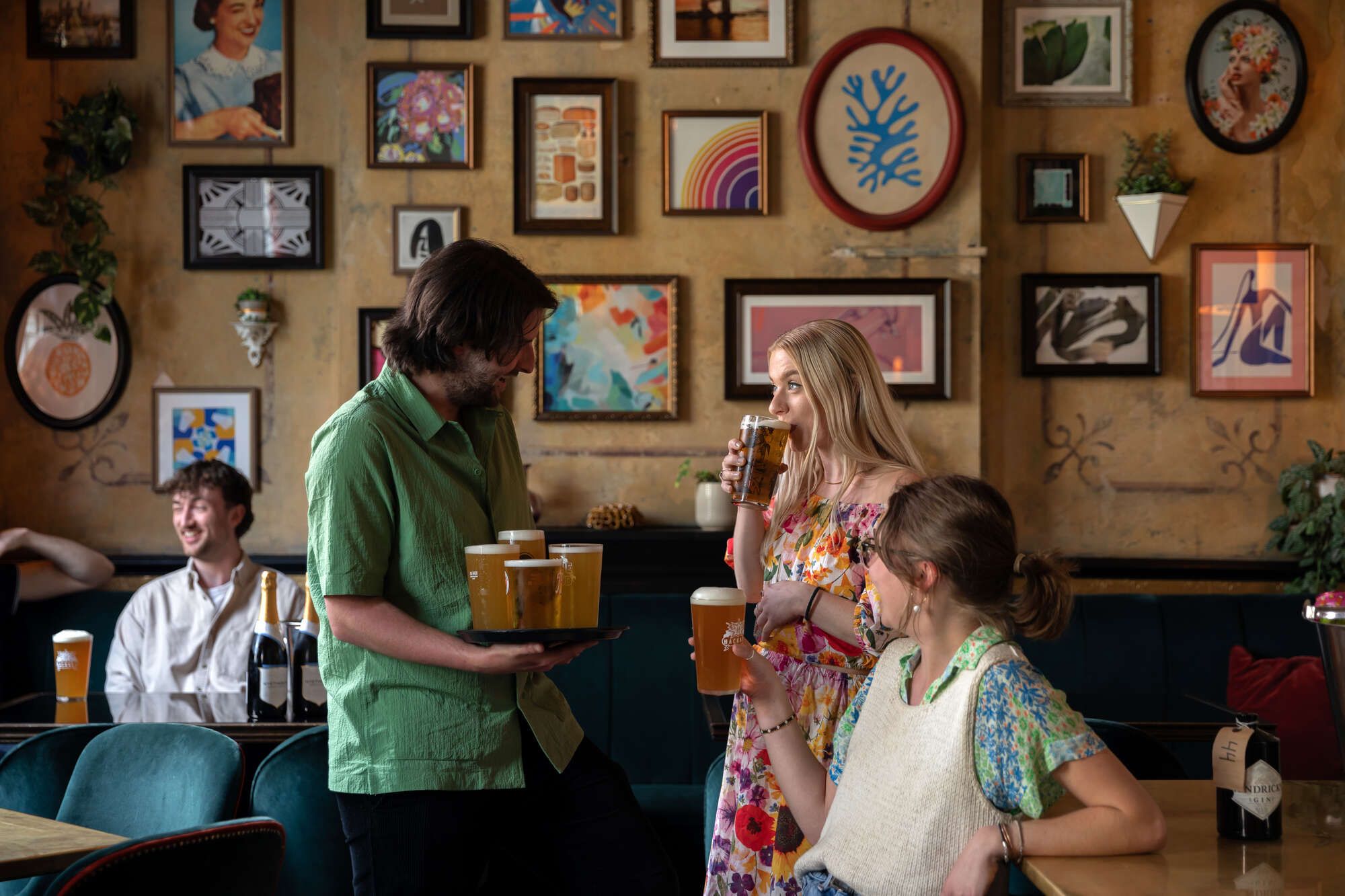 Celebrate any occasion in our epic beer garden
The Garden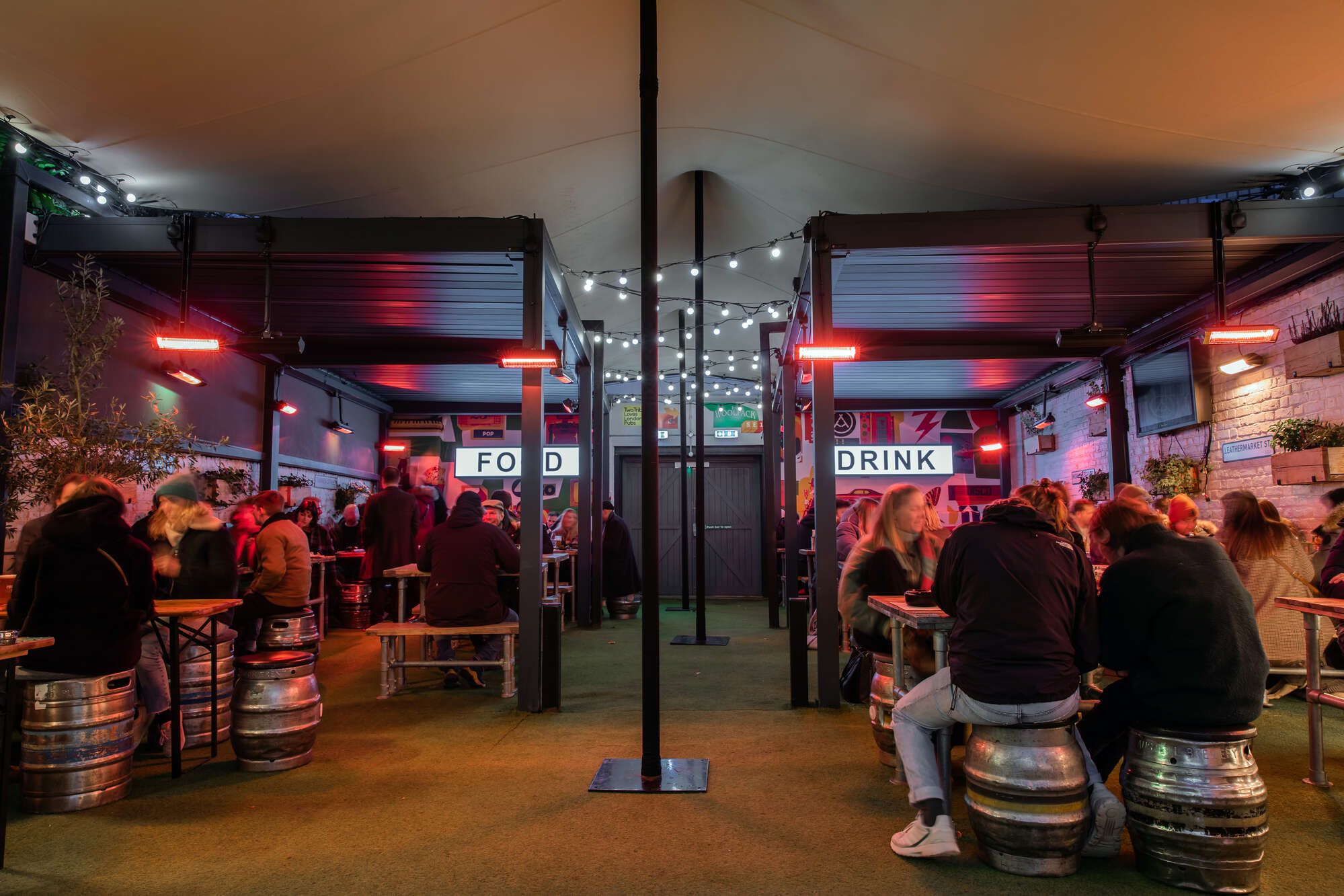 Get the party started
Looking for the perfect place to party in London Bridge? Look no further than the Woolpack. Ideally located on the lively Bermondsey Street, we have a variety of party spaces available to hire. Whether you're looking to party with friends or dine with the family we can accommodate both small and larger gatherings.
Outside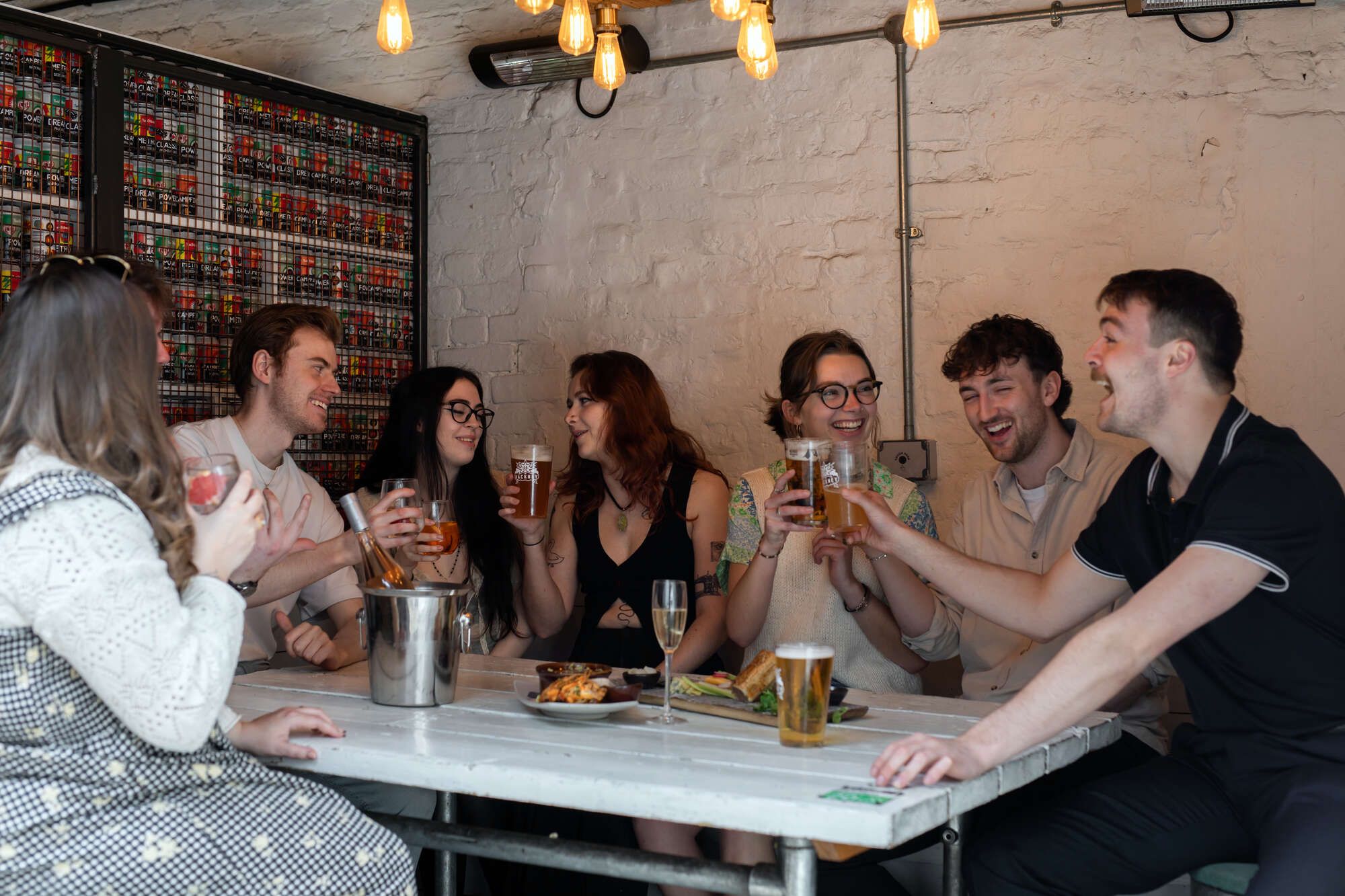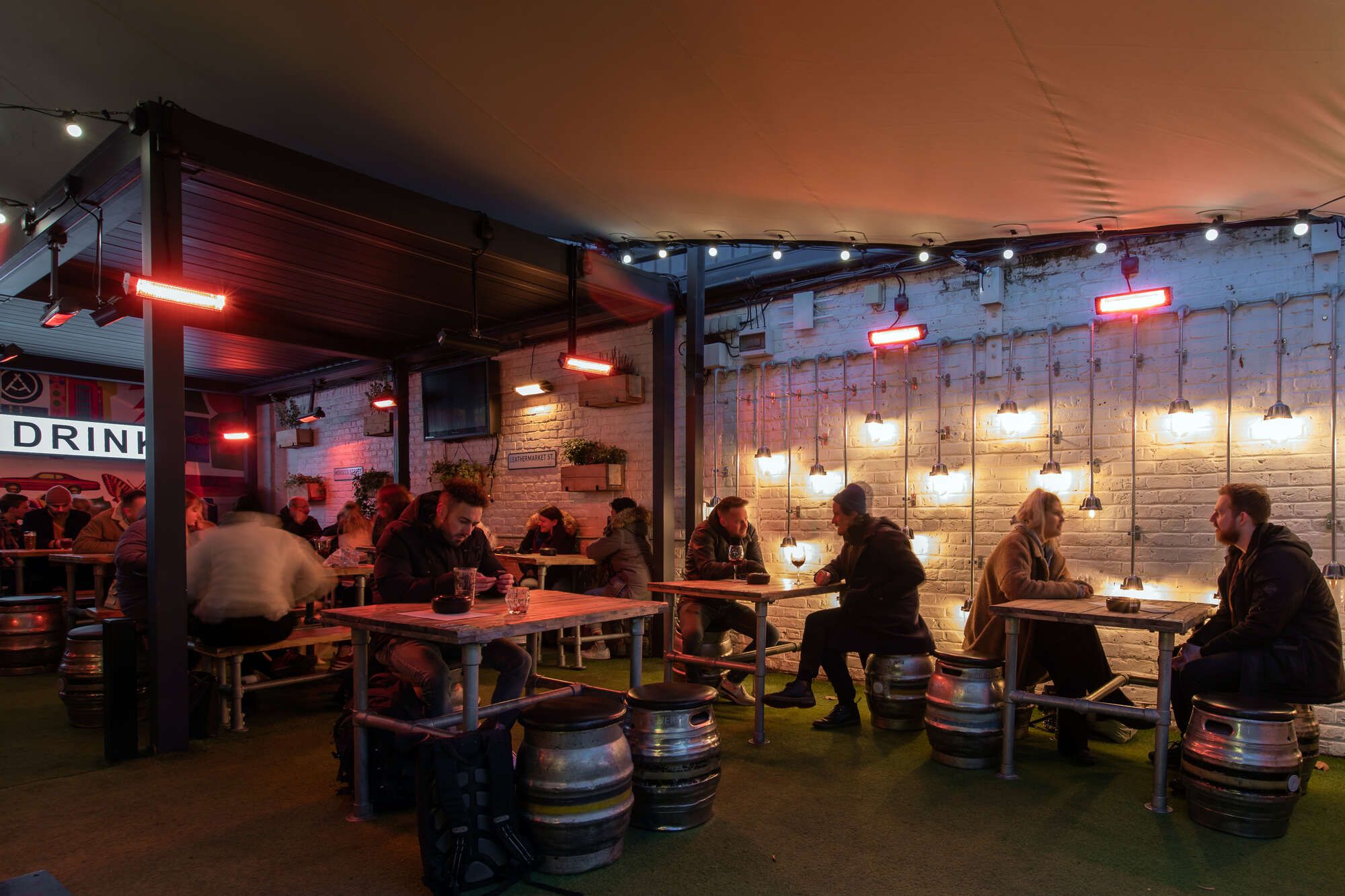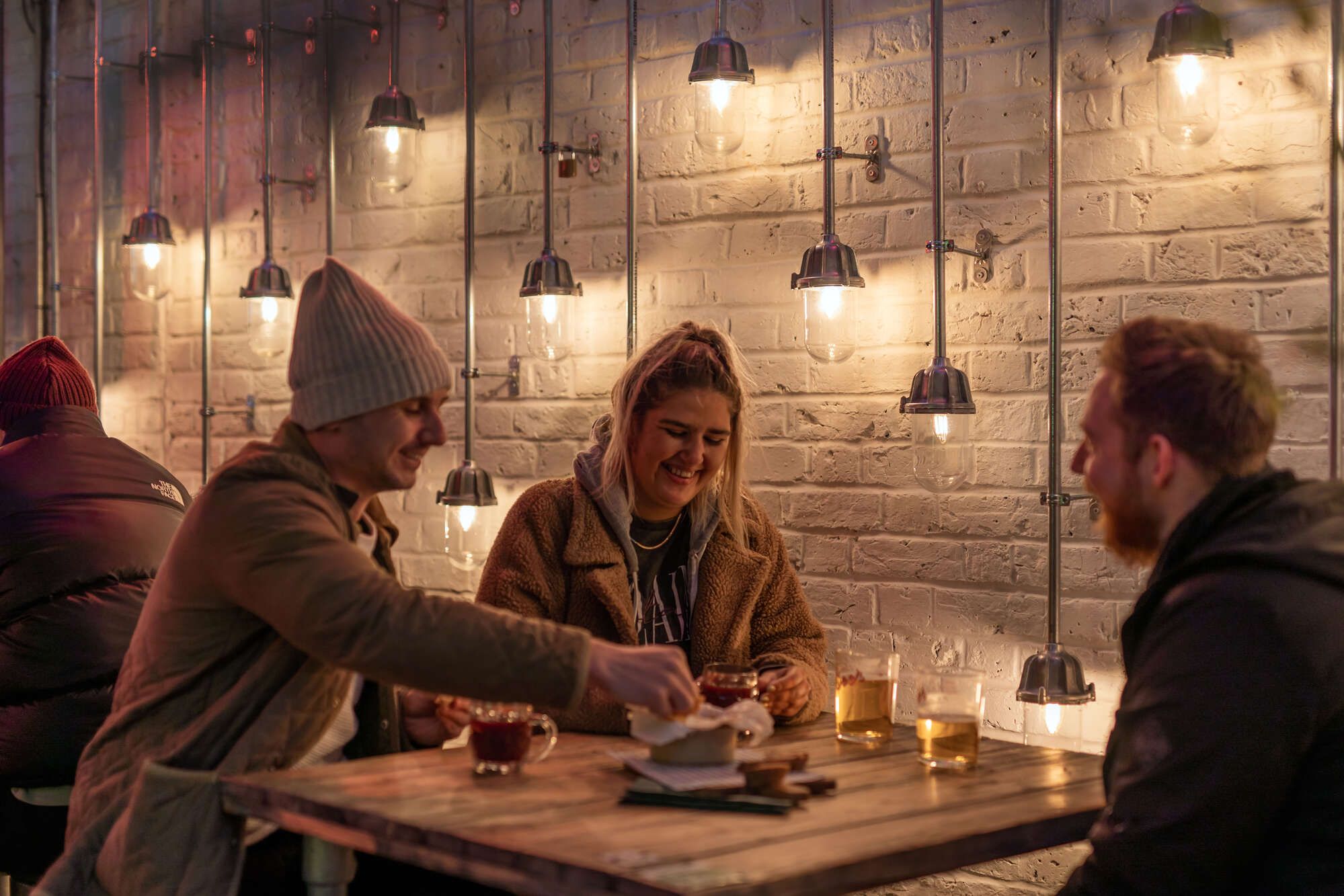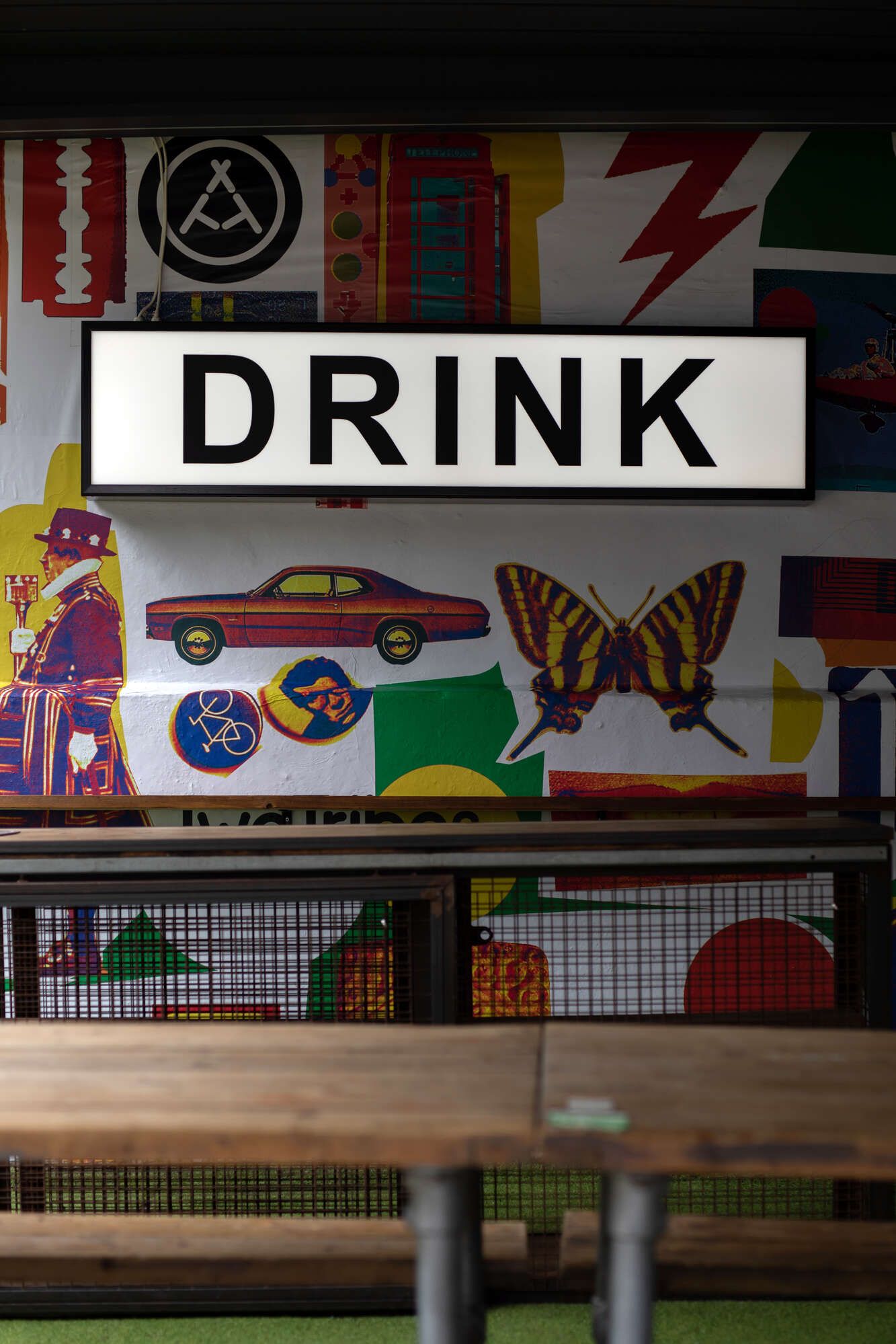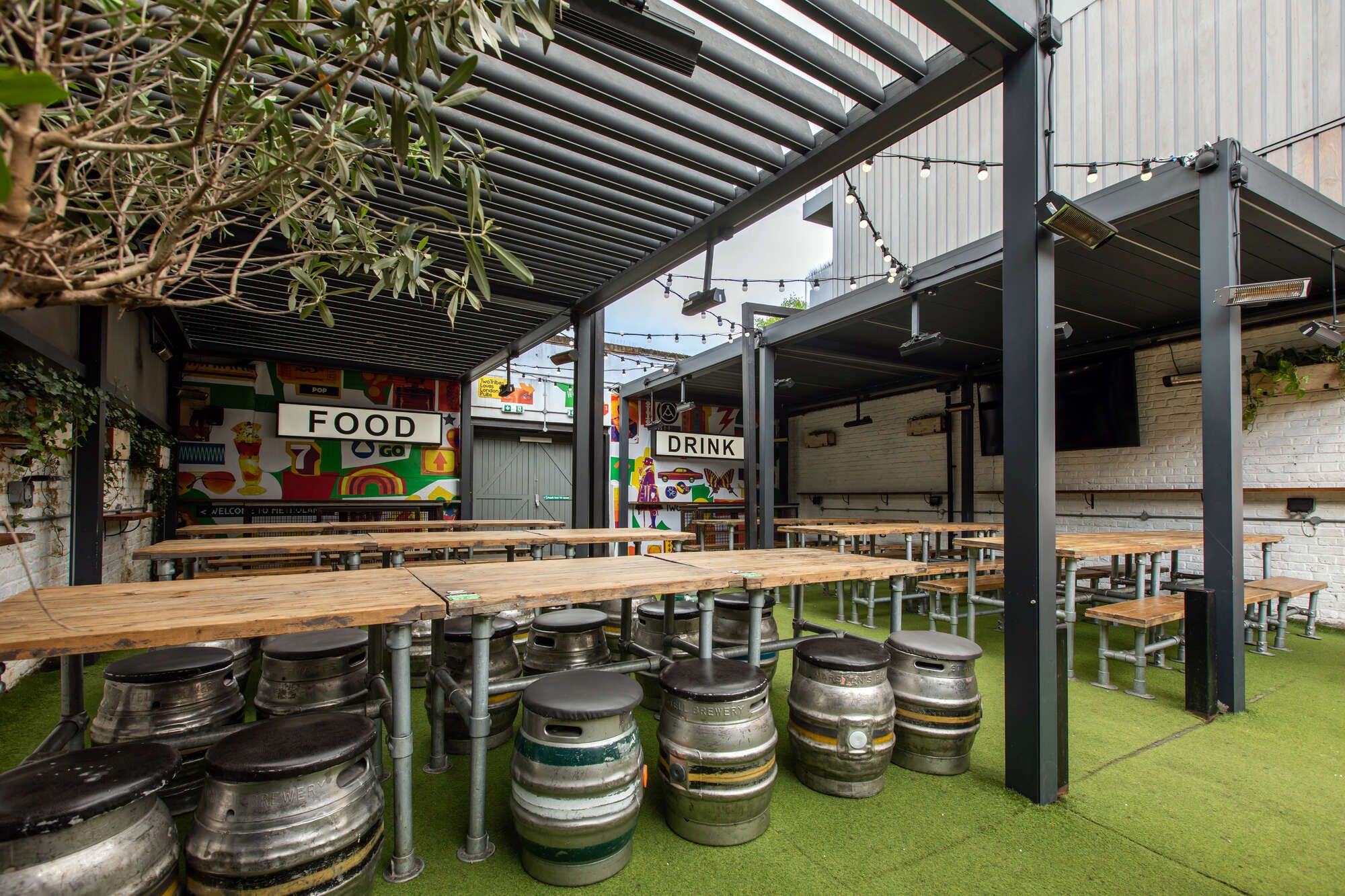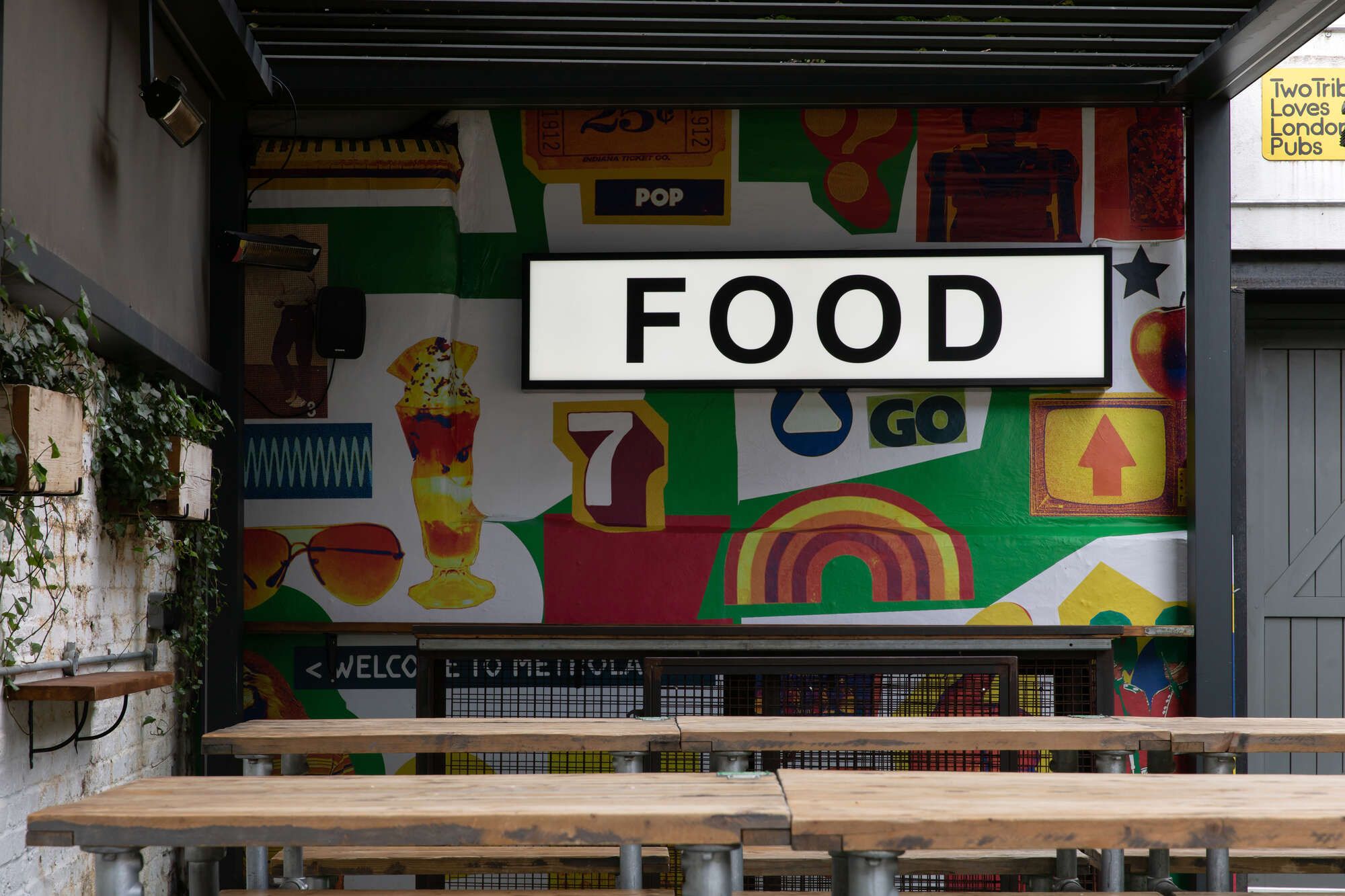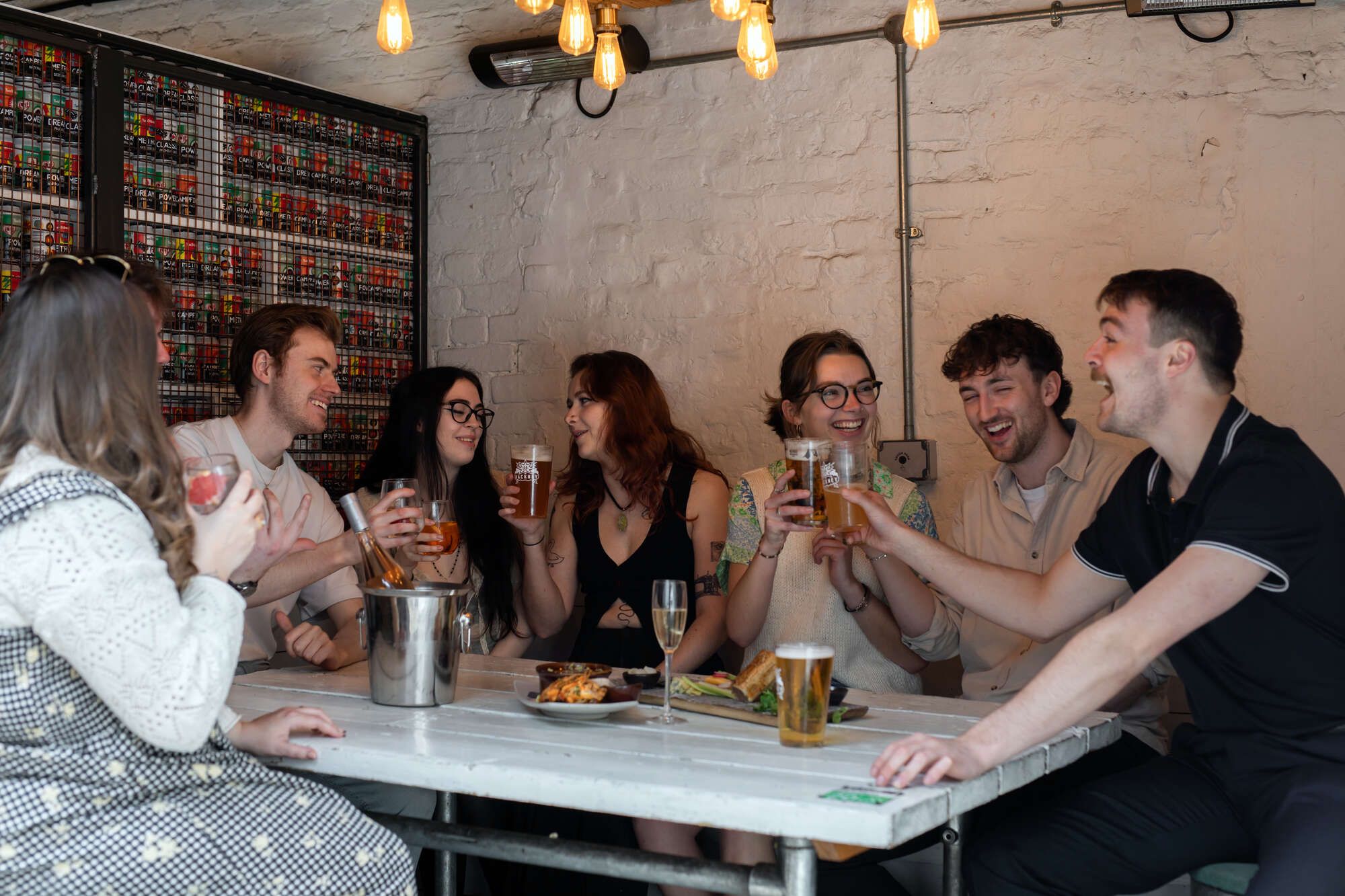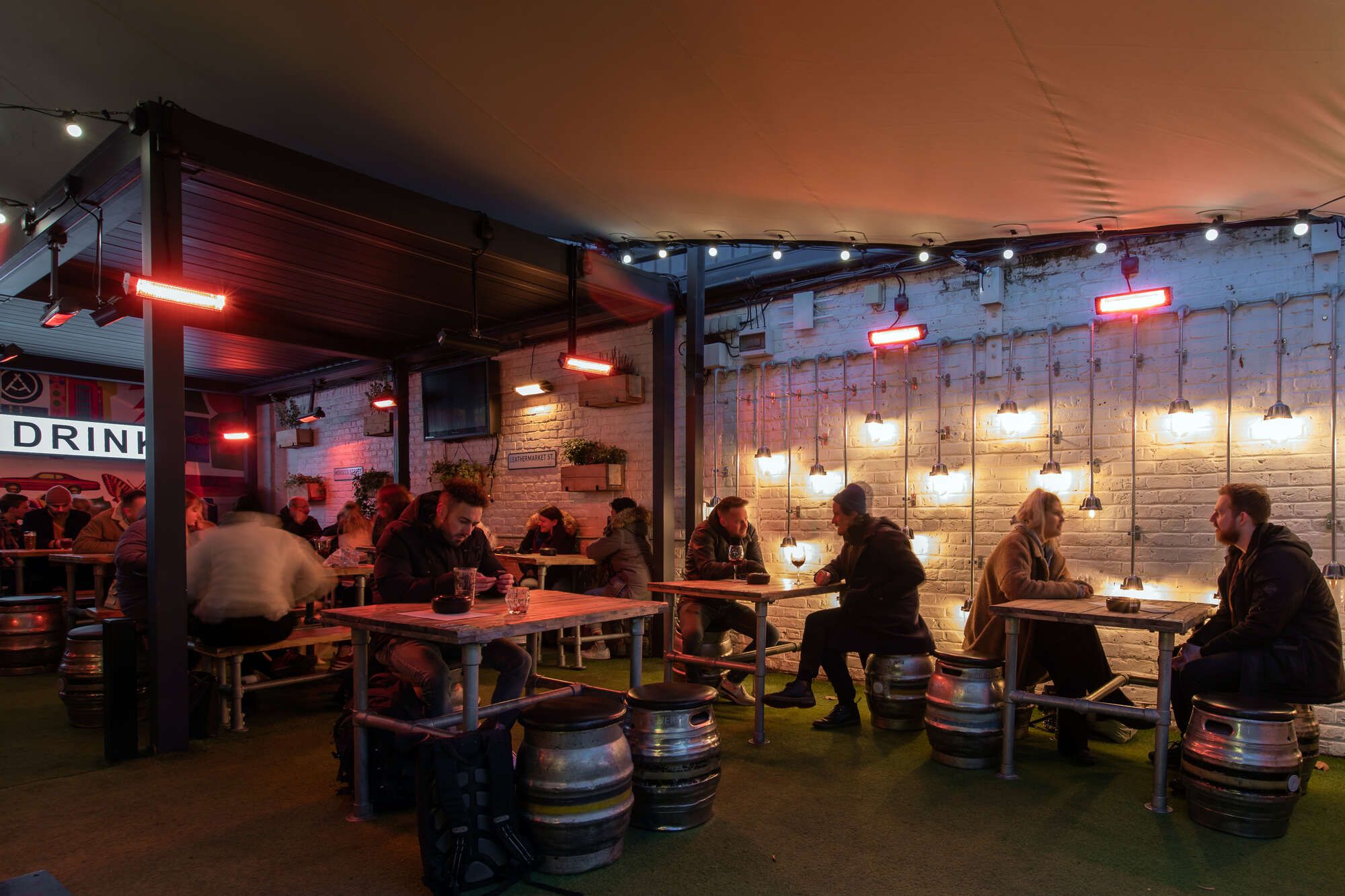 Our buzzing beer garden is the place to see and be seen. With an abundance of space, you can host your very own garden party in our covered and heated garden for up to 70 people.
Private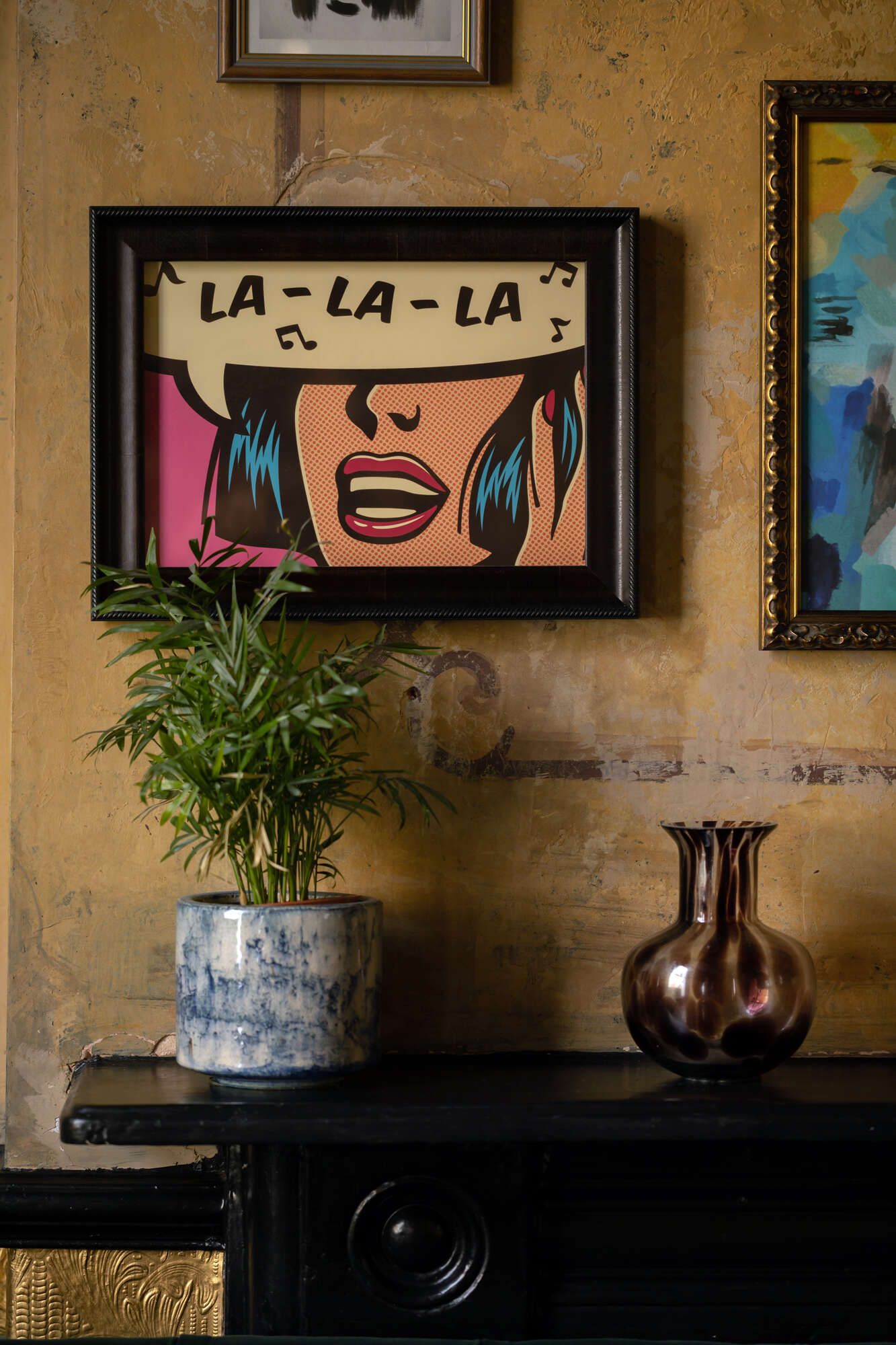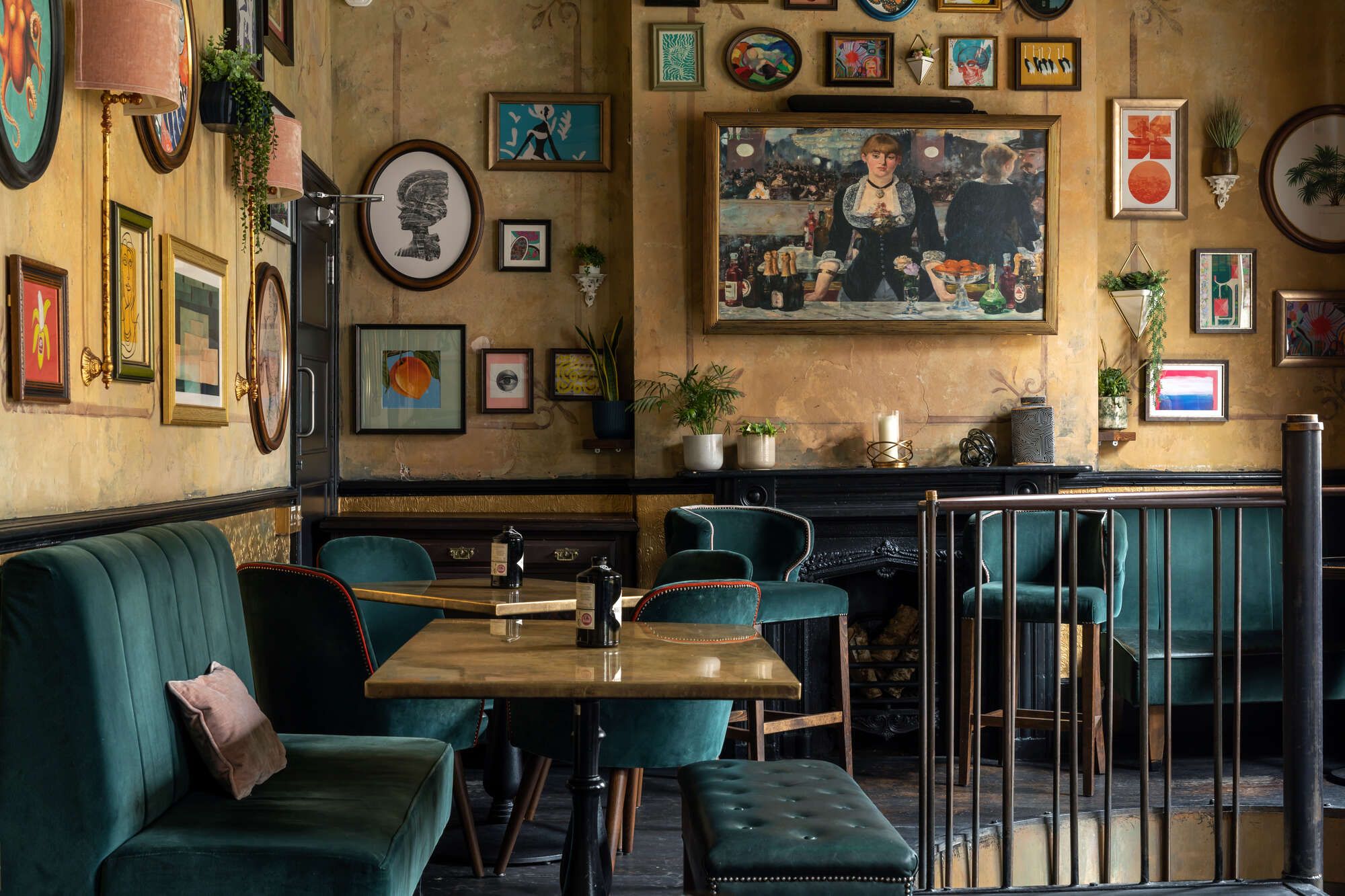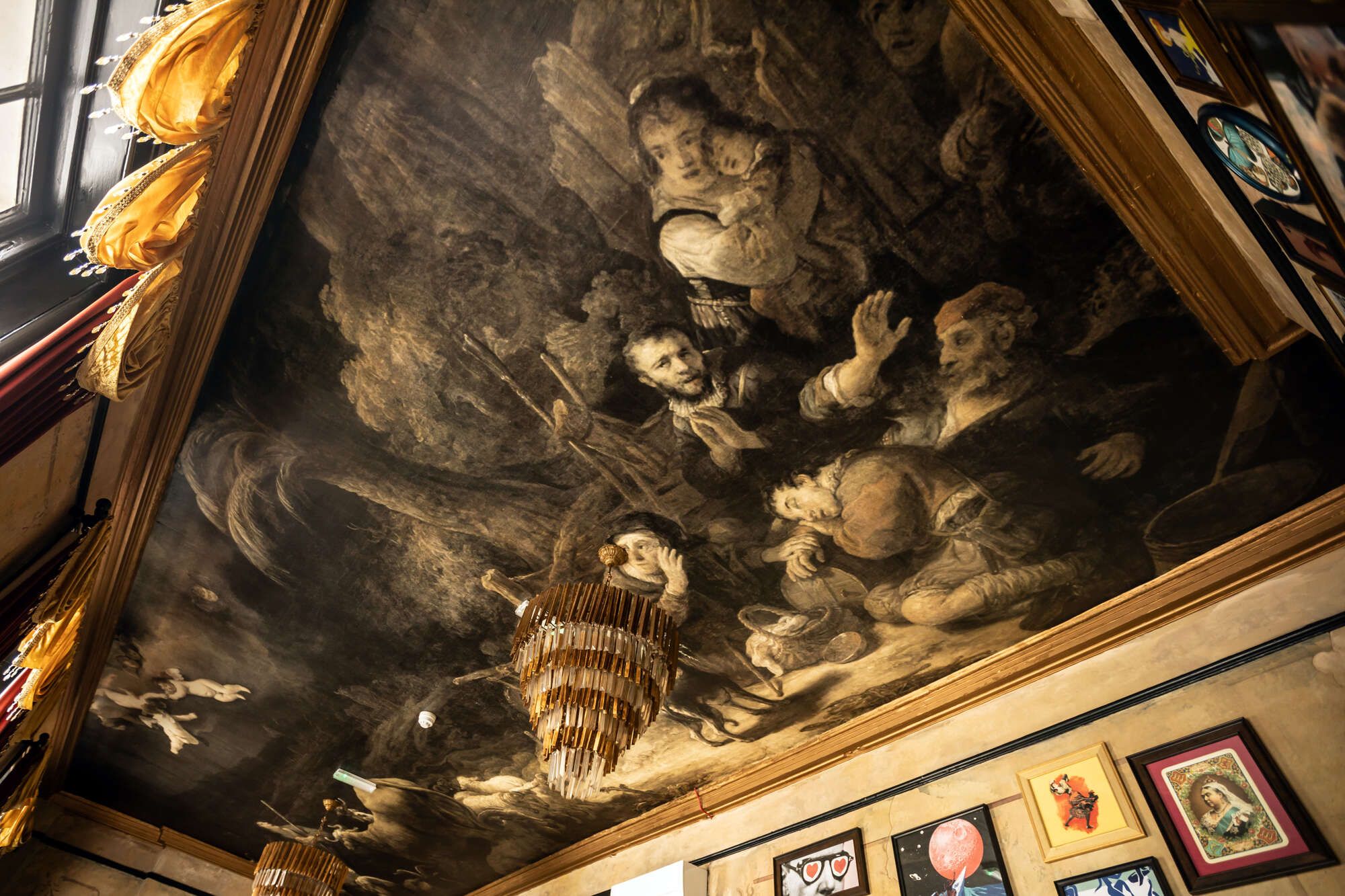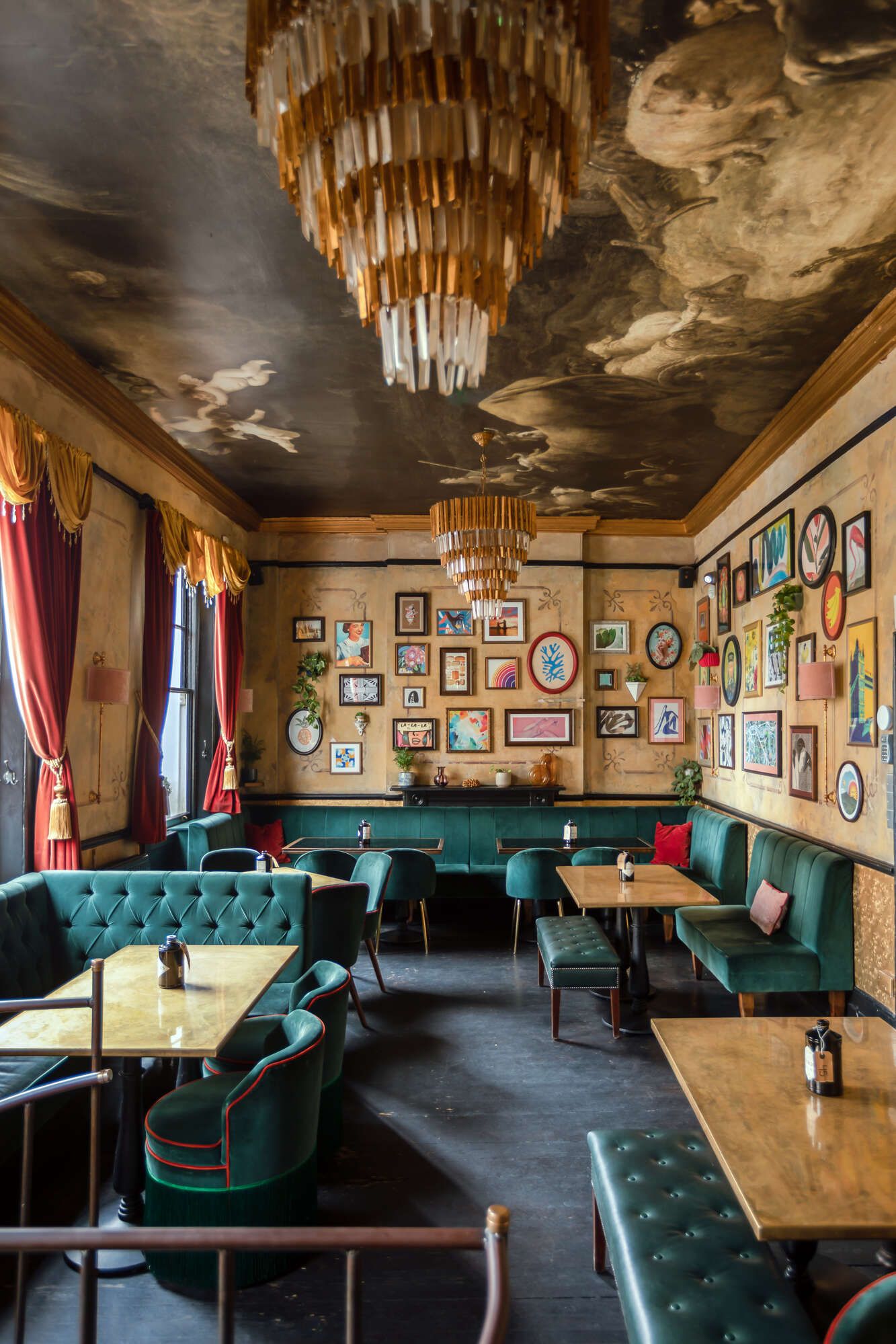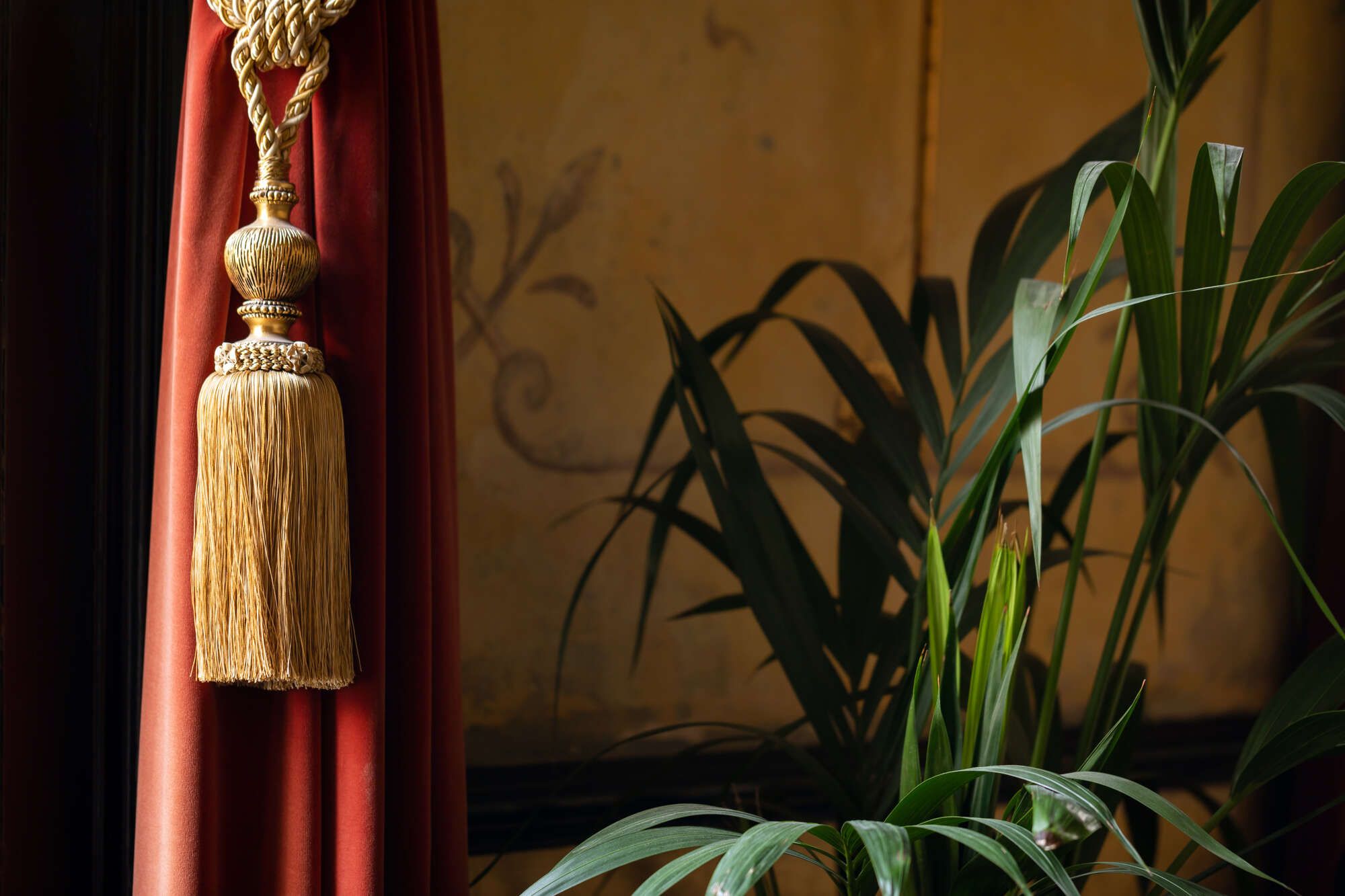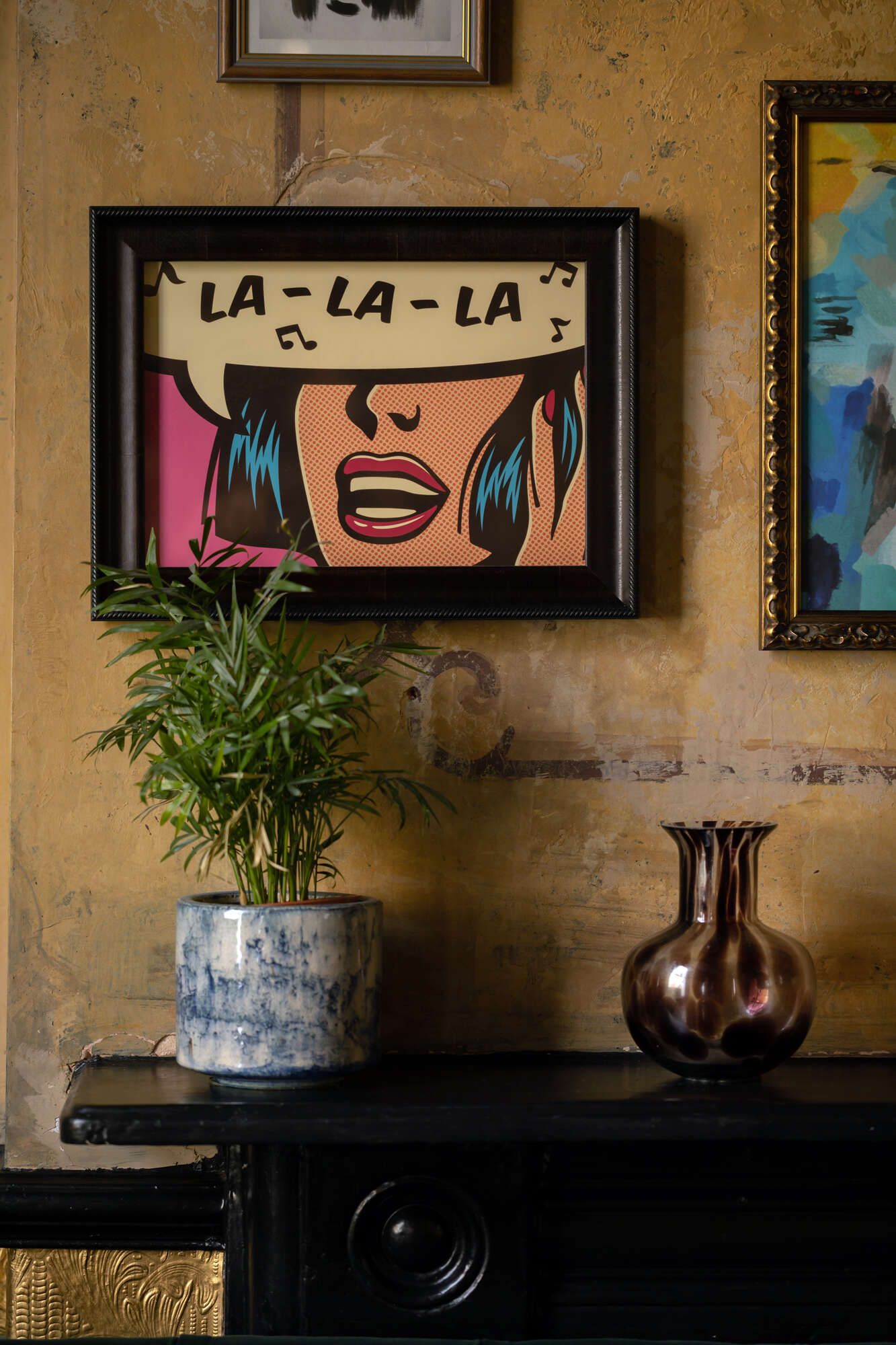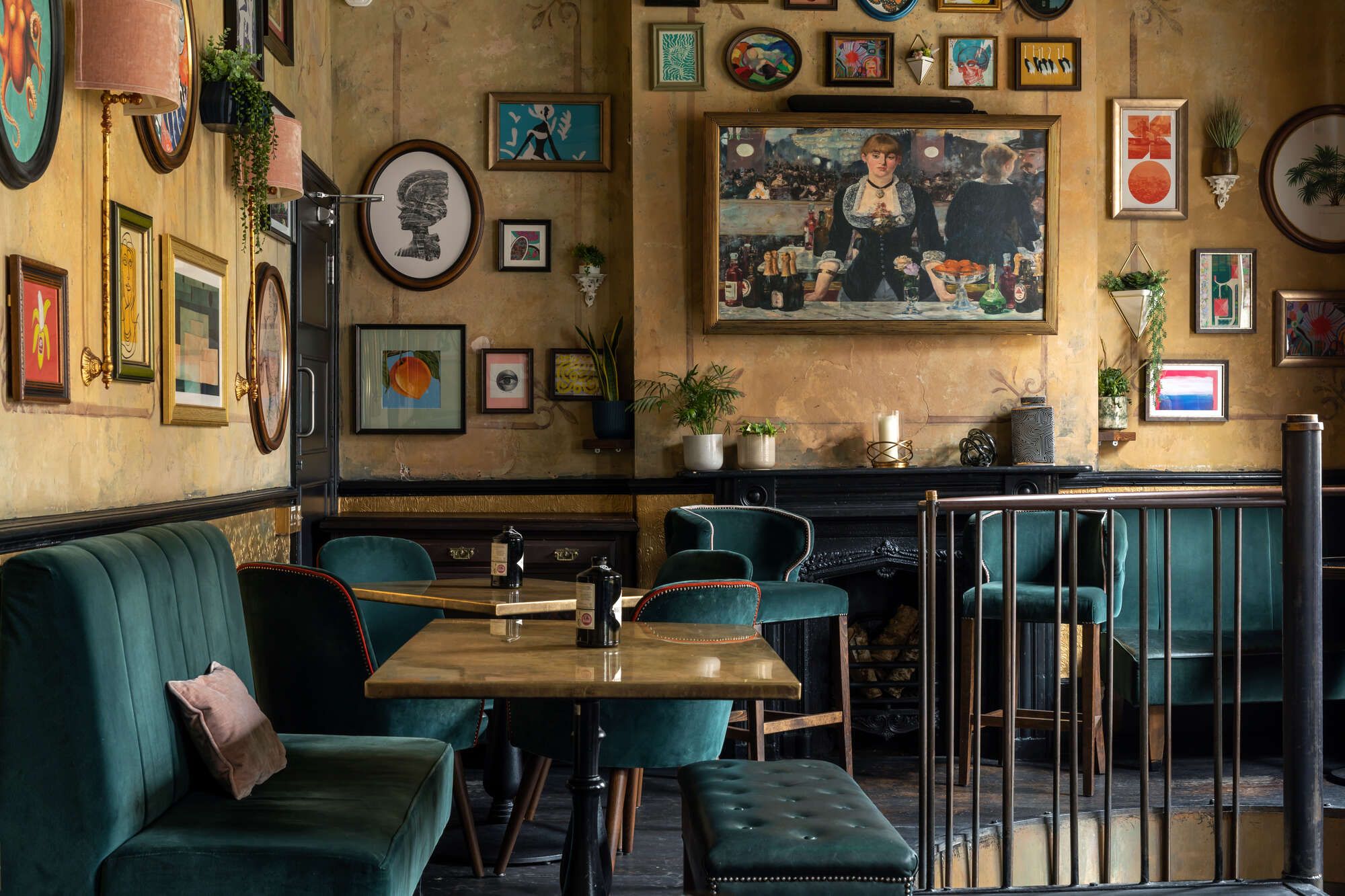 Add a touch of class to your upcoming celebrations by booking our stunning function room! With a renaissance-themed ceiling and even an oh-so-fancy chandelier, your guests are guaranteed to be impressed. This cool space is perfect for birthday celebrations, engagement parties, and drinks parties with sharing boards and bubbles aplenty! Opt for either full table service at no extra cost or order at the bar as you go, either way, there will be fantastic food and perfectly poured drinks from our incredible team! We'll make sure you feel royally spoilt meaning you never have to get up unless you're getting down to party.
25 - 30Seating
30 - 60Standing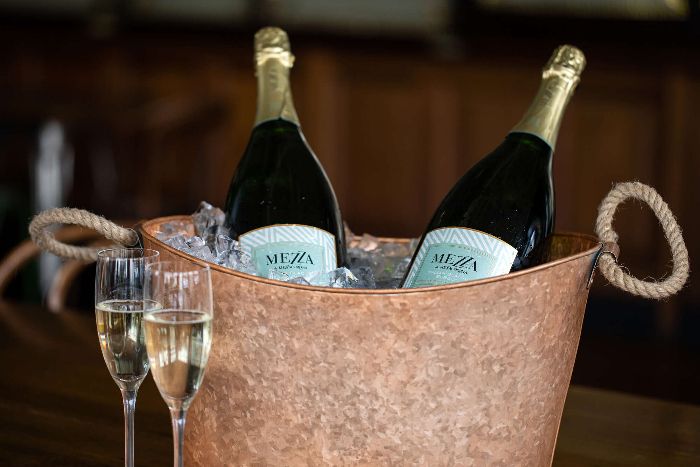 Arrival Bubbles
Looking to take your party to the next level? We've got just the thing to make it extra special! Upgrade your booking with one or two bottles of bubbles and get ready to pop some corks! Whether you're celebrating a special occasion or just want to add a touch of glamour to your night, our premium selection of sparkling wines and champagnes is the perfect way to do it. So why not treat yourself and your guests to a little luxury?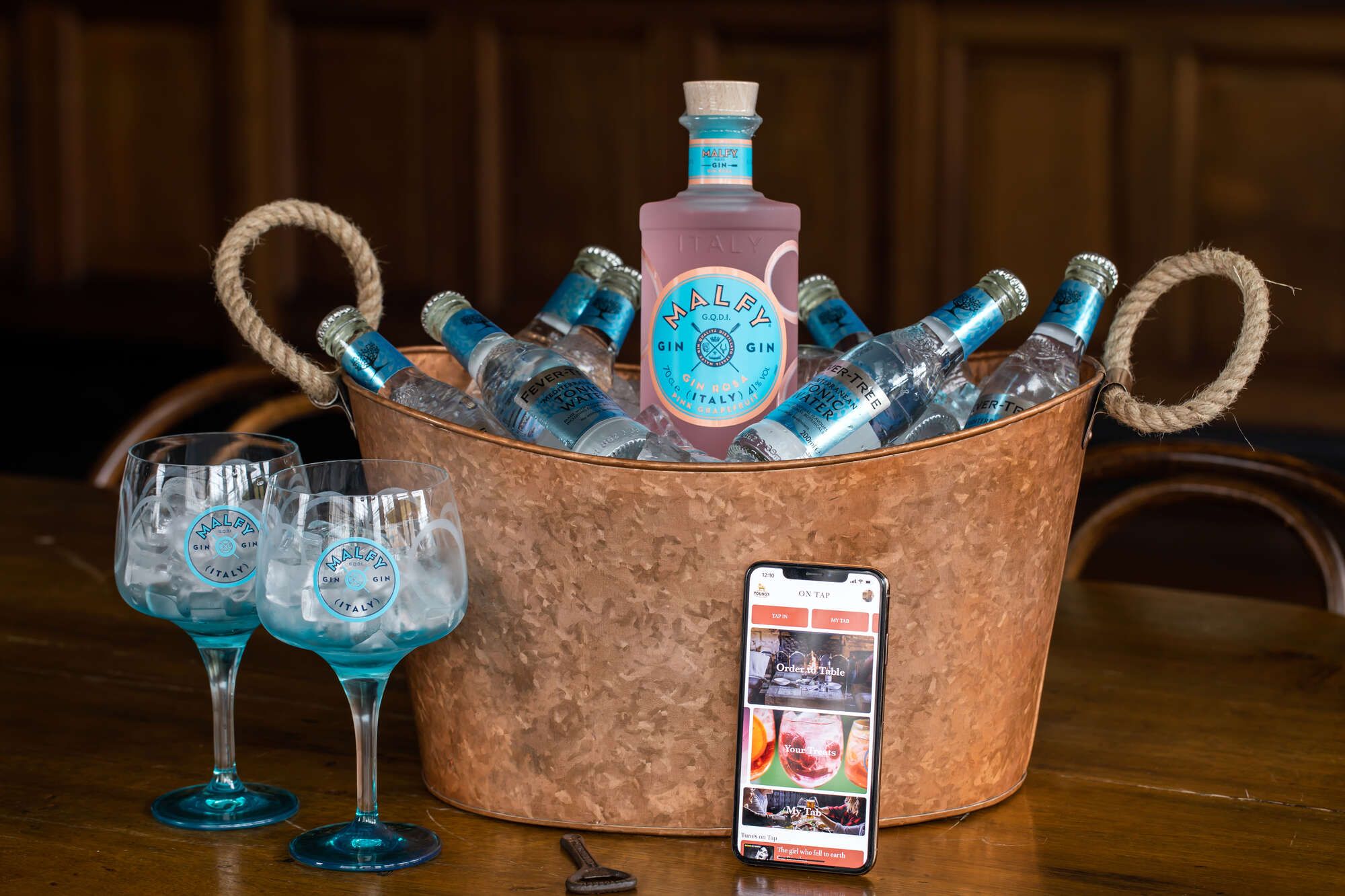 Spirit Packages
Attention all spirit lovers! We've got just the thing to make your night even more enjoyable. Choose from our selection of premium spirit packages, featuring gin, vodka, rum, or whisky starting at just £122. Each package includes a carefully curated selection of high-quality spirits and mixers, guaranteed to impress even the most discerning palate. Whether you're a gin aficionado or a whisky connoisseur, we've got something for everyone.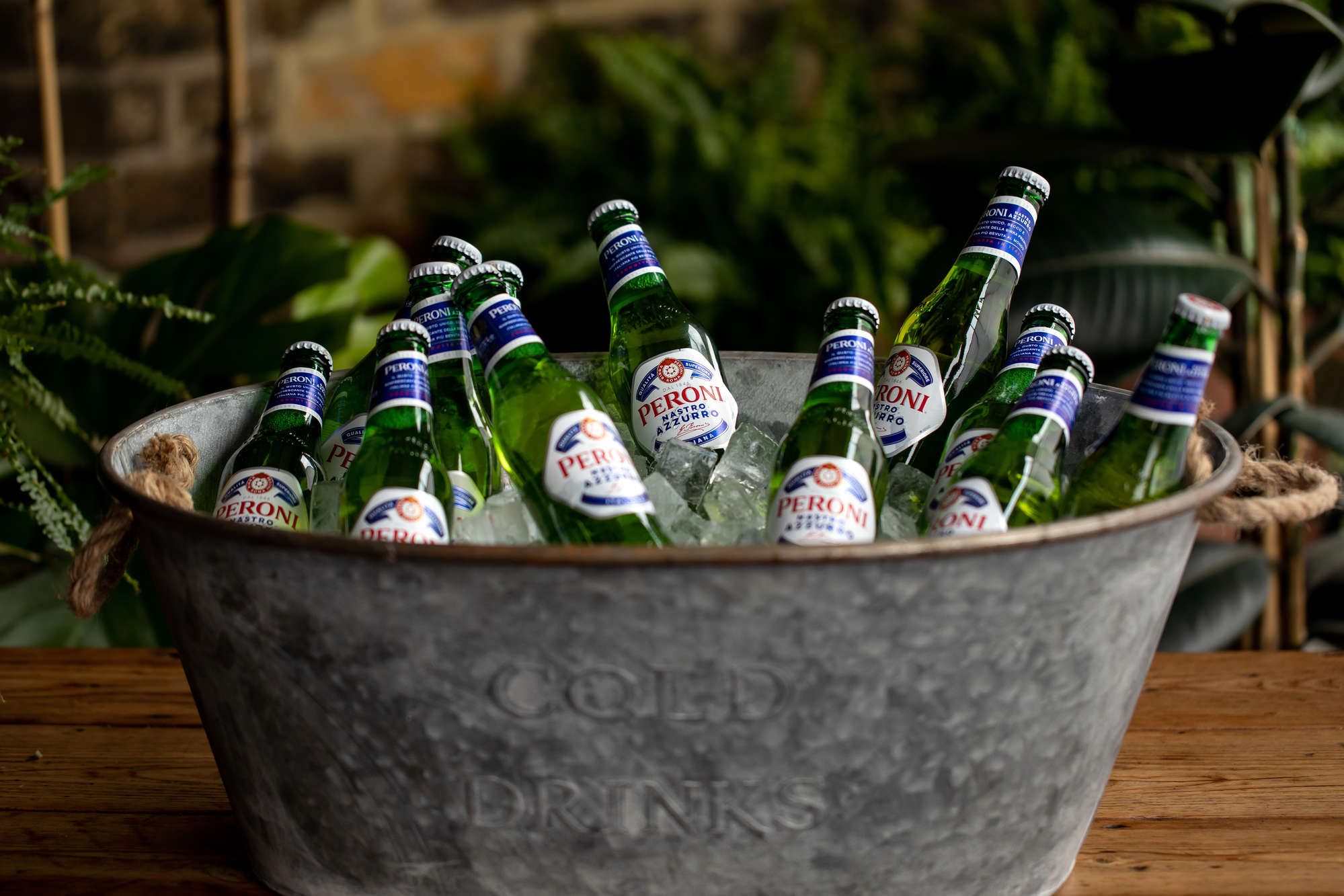 Beer Buckets
Want to take your party to the next level? Upgrade your experience with our amazing beer bucket deal! Enjoy 10 bottles of ice-cold beer served right to your table, starting at just £56 per bucket. Our beer bucket selection features a variety of premium brews, handpicked to satisfy every taste bud. So whether you're a fan of lagers, ales, or IPAs, we've got you covered.
Keep up to date with our very latest news, events, tipples and treats.
Let us keep in touch & we'll send you a voucher for a drink on us.
In future we may tailor emails and online advertising based on your location and what you've shown an interest in. By clicking on 'Yes Please' on the above, you're accepting our Privacy & Cookie Policy. Young & Co.'s Brewery, P.L.C and its group of companies are committed to protecting your data and it will be processed in accordance with our Privacy & Cookie Policy which can be found at http://www.youngs.co.uk/privacy-policy . Please read this before clicking 'Yes Please'. Promoter: Young & Co.'s Brewery P.L.C, Copper House, 5 Garratt Lane, Wandsworth, London, SW18 4AQ. Registered in England & Wales Company No. 32762
This site is protected by reCAPTCHA and the Google Privacy Policy and Terms of Service apply.