YOUR CHRISTMAS CELEBRATION
Get ready to jingle all the way to the most fabulous festive venue in Bermondsey this Christmas! At the Woolpack, we've got your celebrations covered, whether you're looking for a sophisticated sit-down dining experience with your loved ones or a merry-drinks party with your work pals and colleagues.
Picture this: a twinkling wonderland of holiday cheer, overflowing with the warm aroma of mulled wine and the finest selection of beer and wine that will make your taste buds tingle with delight. Our bar is second to none when it comes to creating the perfect festive atmosphere.
So, gather your loved ones, rally your colleagues, and prepare for a Christmas celebration like no other. The Woolpack is eagerly awaiting your arrival, ready to sprinkle some joy and make this holiday season unforgettable!
Mulled wine reception
The smell of mulled wine on arrival can only mean one thing, Santa is on his way! Avoid lengthy decision making at the bar, and have everyone mulling from the get go.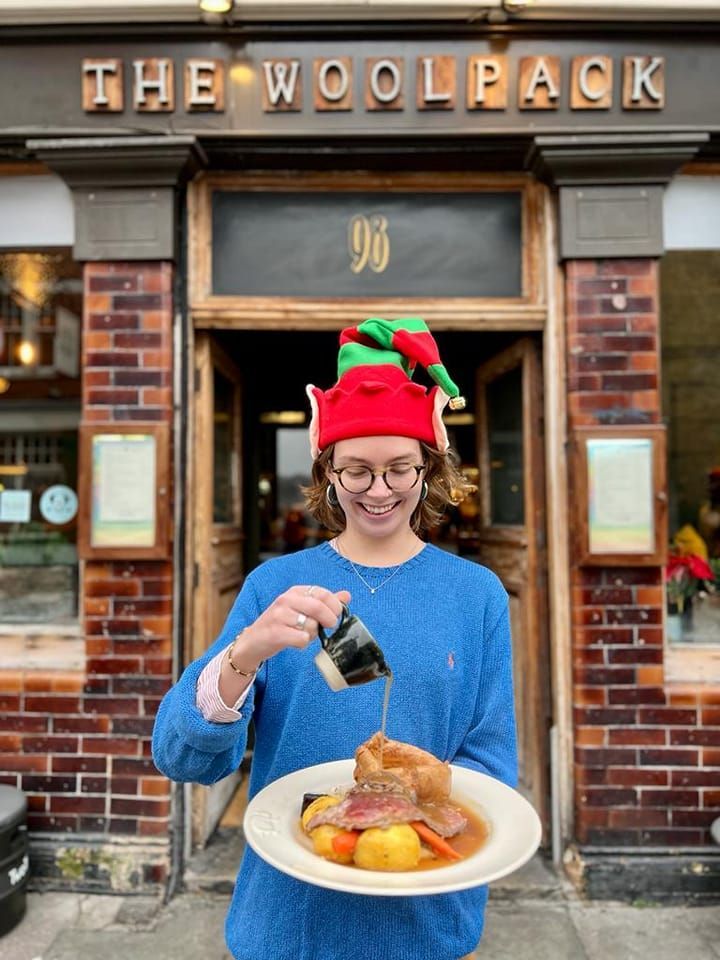 Christmas Day at The Woolpack
There's snow doubt about it, The Woolpack is the place to be on Christmas Day. We'll be serving up the most delicious Christmas day dinner.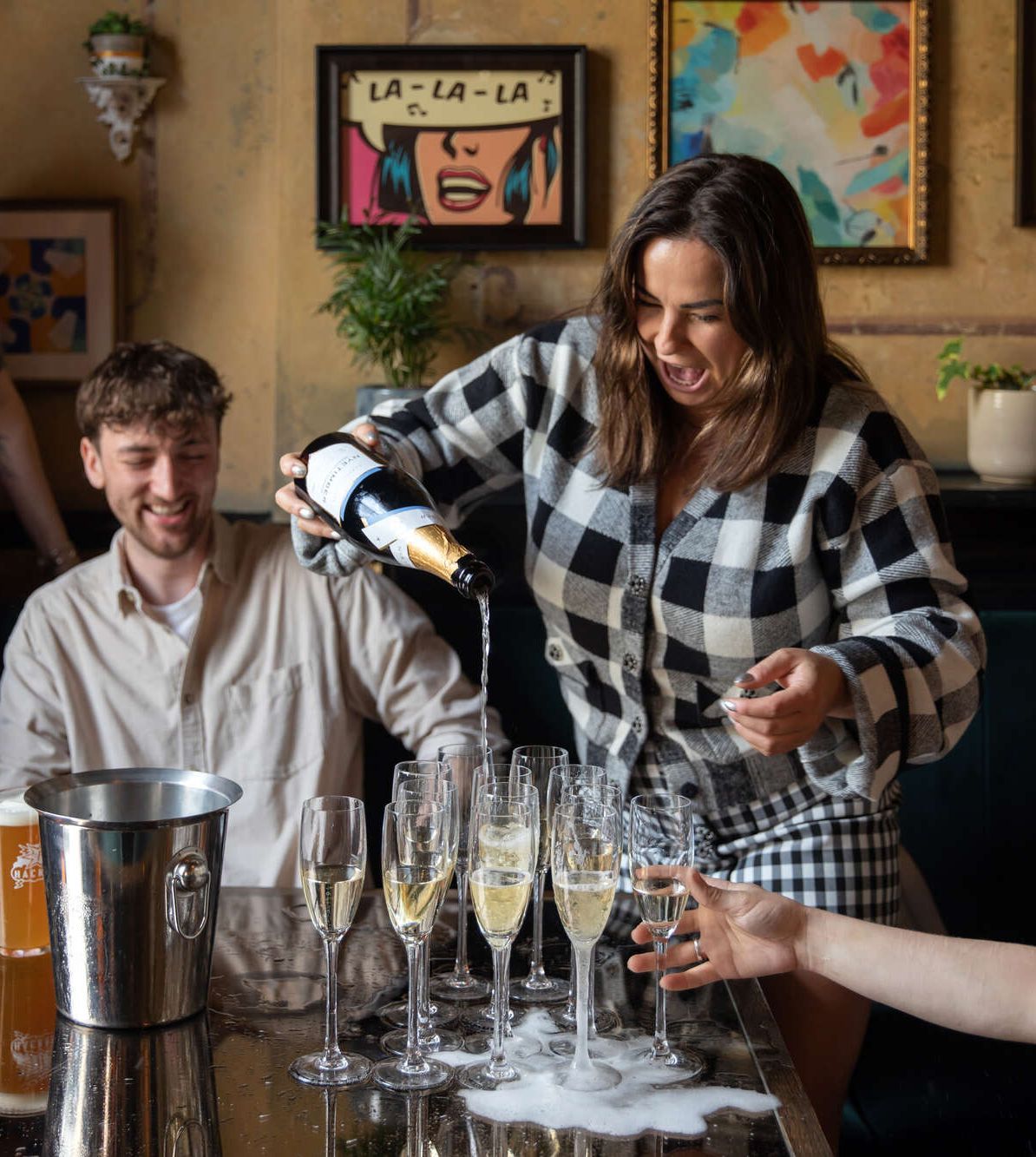 New Years Eve
Out with old and in with the new. Whatever your resolution is this New Year – Start it off as you mean to go on – in the coolest pub of Bermondsey street, of course! 2024, we're ready for you!
TESTIMONIALS
Love this pub! Quick service even if it looks busy, great seating indoor and outdoor, TVs for the football and a good selection of drinks.
- Matt Hall
We had a lunch booking and oh boy did we have an experience! Manager Callum (think it was their name) greeted us and the service was just phenomenal. Attentive to the bone. We felt like we are being in some luxurious restaurant, waited on hand and foot Their drinks selection is mental - usually you have just one non alcoholic option but they had everything from multiple choices of beers, gins and even non alcoholic champagne! Food was to die for. If you not gonna try crispy tiger prawns with side of the hummus you'll be missing out. Hats off to the chef for sure. I'd marry the chef if that means I'd get to have that kind of quality food every day. We were suppose to just have a quick lunch but ended up staying all afternoon and evening. (The hangover the next day was worth it)
- Ilze Kauliņa
Best. pub. In the world. I came to the woolpack after work to grab a pint and was met with fantastic service, friendly staff and brilliant drinks. I have eaten here in the past and the food is delicious. Great place, dog friendly and with a beer garden that's probably the nicest place to chill out in the summer with a pint. Hugh you recommend
- Thomas Reddick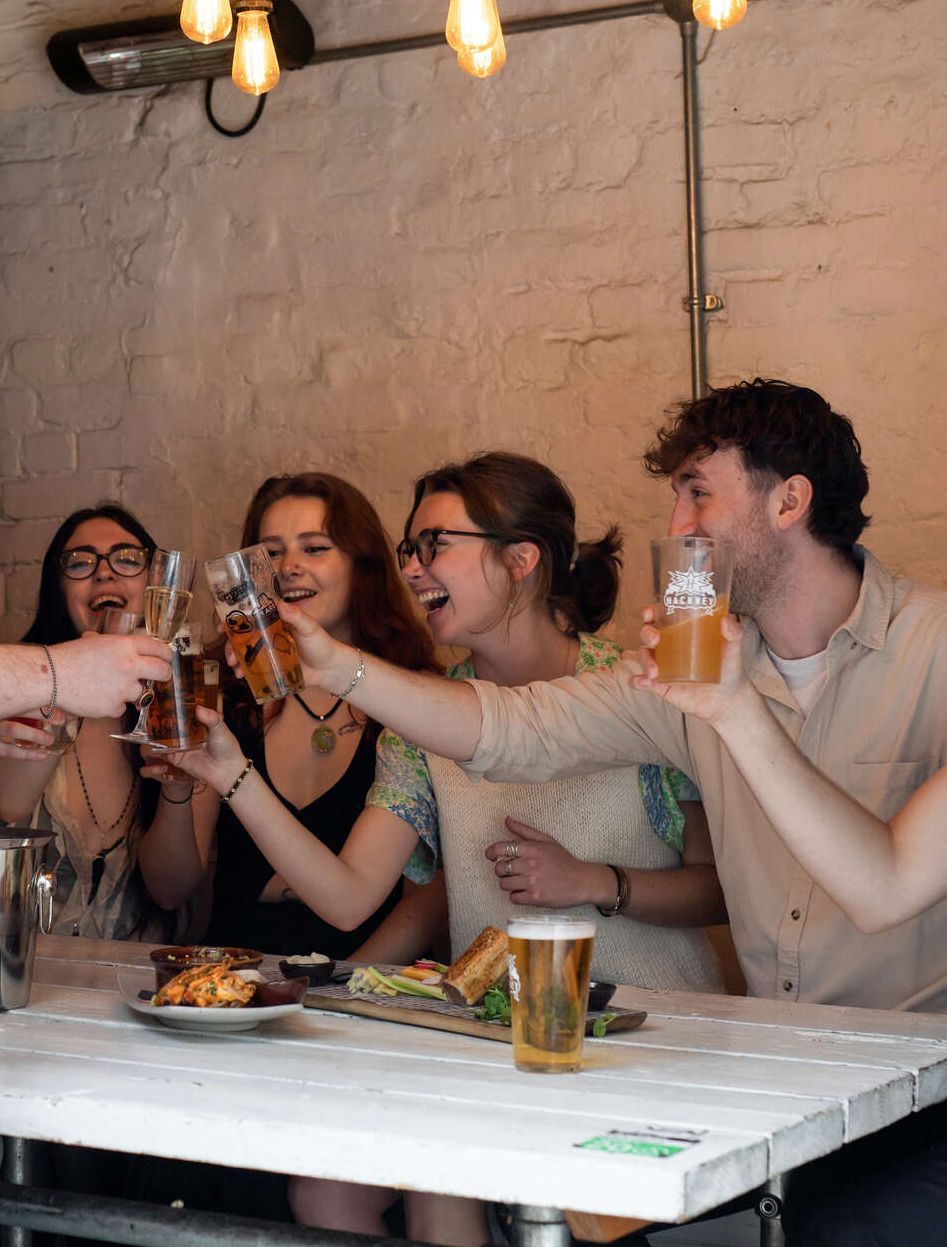 THE GARDEN SHED
Tuck yourself away in one of our 2 cosy Garden Huts, seating 6-8 people. Both spaces are covered and heated, to keep those winter blues at bay. Do your festivities the right way, the Woolpack way.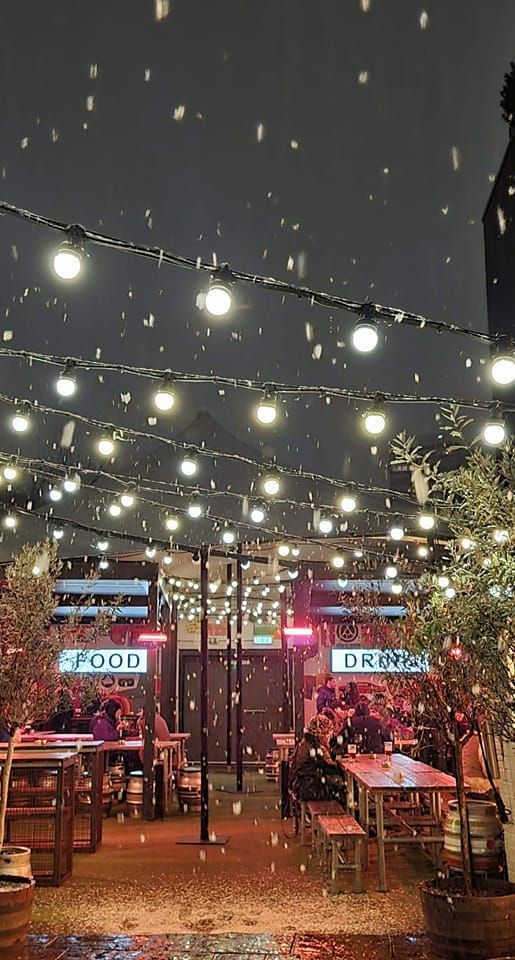 WINTER GARDEN TABLE
The ideal space for some outside Christmas shenanigans is our covered and heated winter beer garden. Whether you're planning Christmas drinks or December celebrations we have a table with your name on it.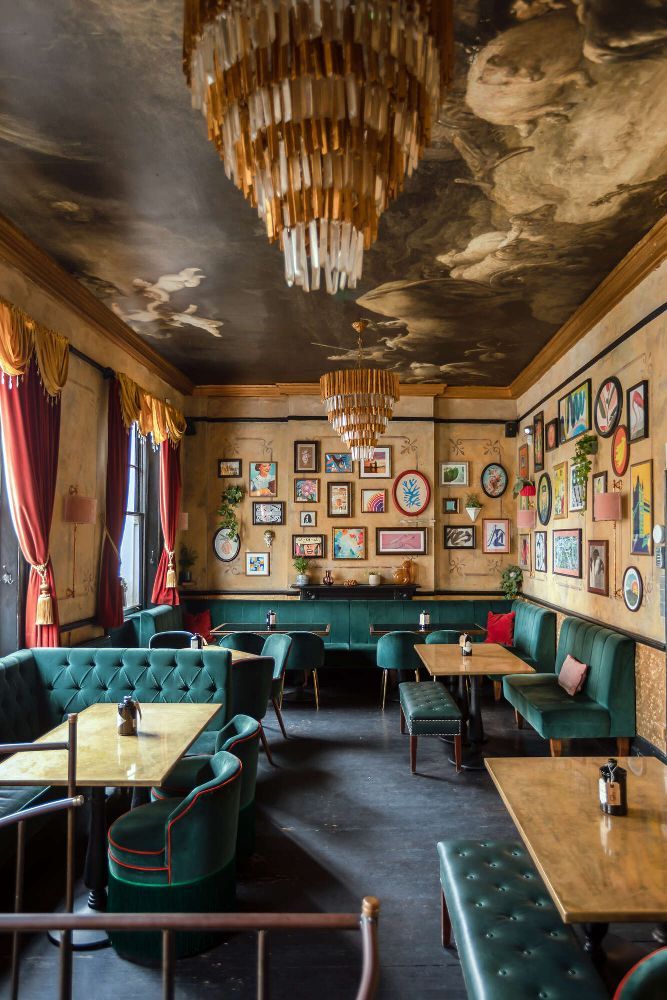 THE RENAISSANCE ROOM
Capacity: 40-50 guests / Our upstairs private room is perfect for lavish Christmas drinks parties with sharing boards and bubbles aplenty.
Keep up to date with our very latest news, events, tipples and treats.
Let us keep in touch & we'll send you a voucher for a drink on us.
In future we may tailor emails and online advertising based on your location and what you've shown an interest in. By clicking on 'Yes Please' on the above, you're accepting our Privacy & Cookie Policy. Young & Co.'s Brewery, P.L.C and its group of companies are committed to protecting your data and it will be processed in accordance with our Privacy & Cookie Policy which can be found at http://www.youngs.co.uk/privacy-policy . Please read this before clicking 'Yes Please'. Promoter: Young & Co.'s Brewery P.L.C, Copper House, 5 Garratt Lane, Wandsworth, London, SW18 4AQ. Registered in England & Wales Company No. 32762
This site is protected by reCAPTCHA and the Google Privacy Policy and Terms of Service apply.
The Woolpack
98 Bermondsey Street
London
SE1 3UB